Digital Media Collections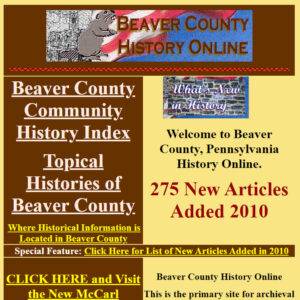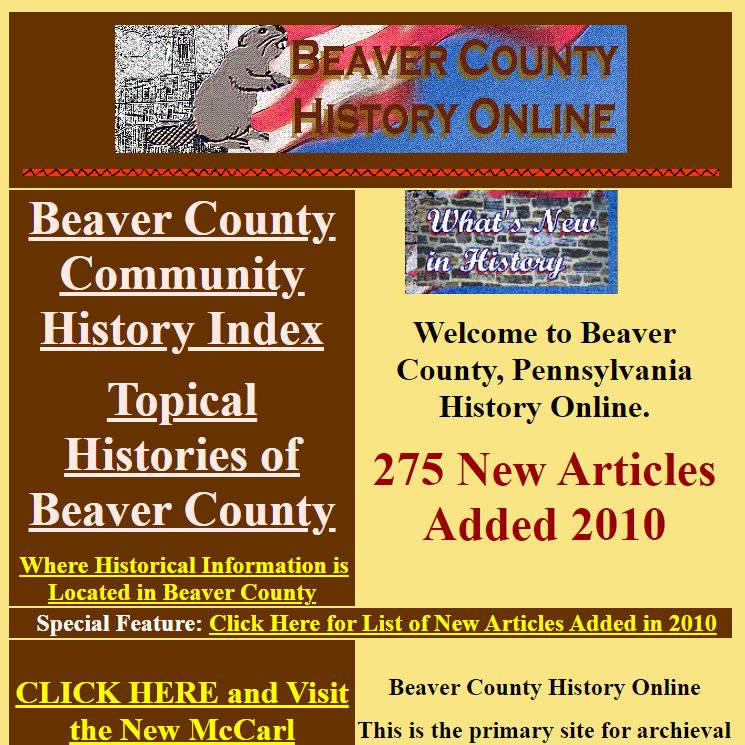 This site was first put on line May 23, 1998. This site was originally created by teachers and students at Beaver Area School District for other teachers and students in the County. This is the primary site for archival information and photographs on Beaver County Pennsylvania. Note to users: this site is no longer supported and contains much information that is outdated.  Please use discretionary caution when viewing and researching.
The LBHS Cultural History Collection is a special online feature broadly focused on the cultural history of Northern Beaver County and surrounding regions, including music, art, literature, folklore and legends, oral history, religious thought, social events, and customs.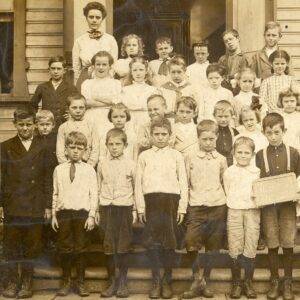 The LBHS Image Collection contains local history images and photo documentation of artifacts, events, and activities of the museum.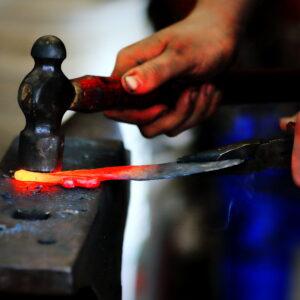 This LBHS Facebook page is dedicated to the Hamilton Forge and Foundry, and it contains images, videos, and discussions about forge working. 

This LBHS Facebook page is dedicated to topics related to the museum as well as local history throughout Beaver County. 
This is a publicly and privately sourced audio/visual archive of voices and stories related to the Little Beaver Historical Society. Disclaimer: This collection is intended for educational and historical purposes. This collection of audio-visual content contains digital media items and playlists already made publicly available (but not necessarily in the public domain) by their creators via internet platforms such as YouTube, Apple Podcasts, Facebook, Twitter, etc. Media presented here link directly back to these platforms and original content. Content creators retain all legal responsibility for copyright control over their media, including location, manner of access, aesthetic quality, and editorial point of view. LBHS assumes no legal or financial responsibility for this publicly available content, it makes no claim of ownership, and it respects the right of content creators to remove or modify their media at any time from their publicly accessible platforms.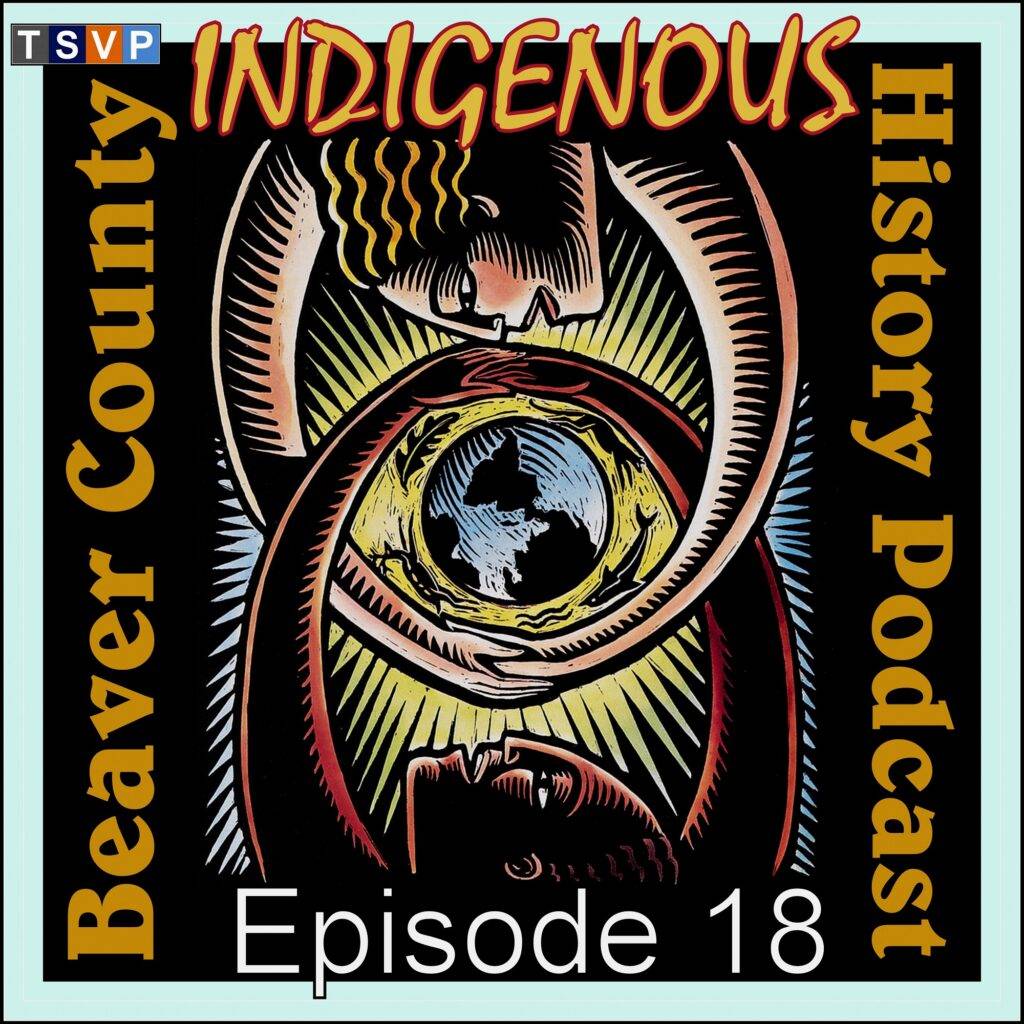 On episode 18 of the Beaver County History Podcast, we talk with public historians David Holoweiko (Little Beaver Historical Society), Mark Grago, Michael Kishbucher, and Tony Lavorgne about the complicated cultures and histories of Native Americans in Beaver County, Pennsylvania.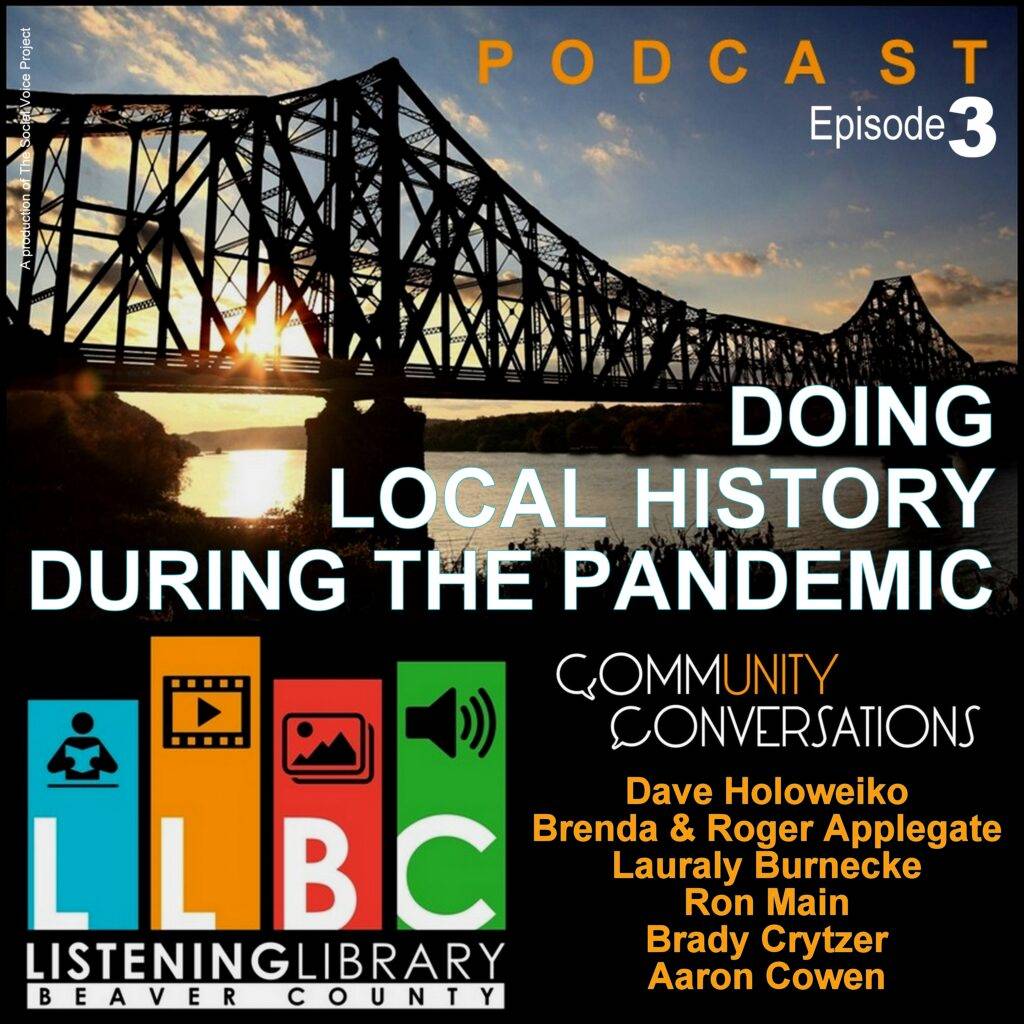 On episode 3 of the Listening Library: Beaver County Podcast, we continue our Community Conversations Series by talking about the necessity of capturing, preserving, and sharing local history during the COVID-19 pandemic with prominent Beaver County public historians Dave Holoweiko (Little Beaver Historical Society), Brenda and Roger Applegate, Lauraly Burnecke, Ron Main, Brady Crytzer, and Aaron Cowan.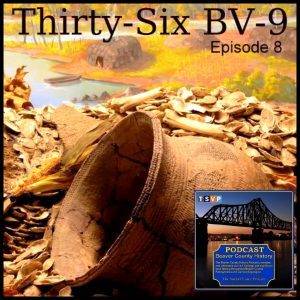 On episode 8 of the Beaver County History Podcast, host Scott Reinard talks about the archeological site "Thirty-Six BV-9," Beaver County's world-famous pre-historic discovery buried along the banks of the Ohio River. Little Beaver Historical Society is home to many of these ancient artifacts.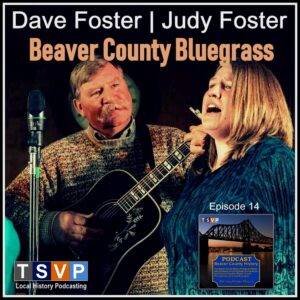 On episode 14 of the Beaver County History Podcast recorded in Greersburg Academy of the Little Beaver Historical Society, we talk about bluegrass music in Beaver County with Dave Foster and Judy Foster, whose band East of Enon is part of small but vibrant community of local Americana musicians. This episode launches our Beaver County Music Heritage oral history initiative.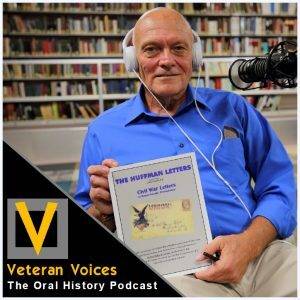 On episode 32 of Veteran Voices: The Oral History Podcast, we have a conversation with Jay Paisley, author of The Huffman Letters: Civil War Letters to Beaver County, Pennsylvania. Henry Huffman of Darlington Township, Beaver County, served with the 100th Pa Regiment (Roundheads) based in Lawrence County, he participated in over 20 battles, including Fredericksburg and Vicksburg, and he was a prisoner of war. For the rest of his life, Huffman suffered the effects of war.
Other digital collections of interest: