Hearing and Visually Impaired Access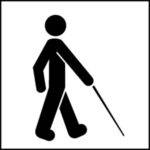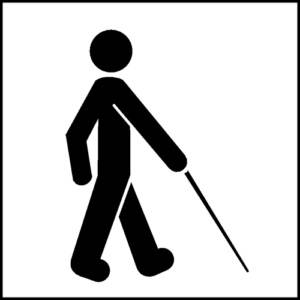 Select presentations have been specifically designed for those with hearing and visual impairments. They include both audio and text.  Modifications to the volume and size of print of this page can be made through your computer's adaptive display settings.
Local history is our heritage, but we couldn't continue to capture, preserve, and share it today and for future generations without your continued support.
Great collections. I had no idea they had so much. A must see if you have any interest in local history.
Great history of all aspects of Beaver County. Everything from giant steam powered farm equipment to an IBM computer from 1948! Knowledgeable staff will demonstrate any of the working equipment.
I love to visit and look at the antiques from past times. Every year we go to Darlington Days and stop by to visit the museum.
Friendly and knowledgeable staff and very interesting items.
The Little Beaver Historical Society, Inc. was established and chartered in October 1962. The first president elected, Walter Landgraf, met with seven members in Darlington, creating by-laws and a constitution. The society set a priority to "maintain, preserve, and restore the historical facts and material of the area, and to seek out historical sites of interest, and mark the same for the public and historical purposes."
The LBHS Board of Directors meets at 6pm on the first Wednesday of the month at the First United Presbyterian Church in Darlington, Pennsylvania.
Jay Paisley (

President

)
Jim Shanor (

Vice President

)
Sue LaClair (Recording Secretary)
Arlene Townsend (Correspondence Secretary)
Beverly Young (Treasurer)
Melanie Todorich (Assistant Treasurer)
Judy Foster (Genealogist)
Charles Townsend (Historian)
Brian McCarl (Director)
Tony Keiser (Director)
Jesse Derflinger (Director)
Keith Householder (Director)
Wayne A. Cole (Director)
Phylis Kuhn (Director)
Stephen Frost (Director)
John Ridings Jr. (Director)
Doris Childs (Director)
Michael Tomana (Director)
Cory White (Director)
Dave Holoweiko (Director)
Bob Kibler (Director)

 Linda Werner (Director)
---
Past Directors – In recognition of their dedication and service to the museum: Dave Young, Bill Bittner (Historian), Loraine Ricci, Juanita (Mazie) Ridings, Aurora Santaro, John Snedeger, Arthur Stear, Robert Balderson, John Szatkiewicz, Ken Letskus (Vice President), Alan Ferguson (President), Dick Gibson
LBHS Genealogist: 

 Judy Foster

Liason with Enon Valley Historical Society: Judy Foster
Display Animation: Stephen Frost

Tour Guides: Doris Childs, Beth Duafala, Judy Foster, Dave and Diana Holoweiko, Robert Kibler, Bob and Viola Omlor, Jay Paisley, Jim Shanor, Arlene Townsend

Volunteer Crew: 

Artie Stear, 

Melanie Todorich, Beverly Young

Maintenance: Artie Stear

Train Display: John Ridings
Blacksmith: Cory White
Social Media: Dave Holoweiko, Judy Foster, Sam Moore, Robert E. Kibler, John W. Ridings, Cory White
Special Exhibits: Charles Townsend, Jesse Derflinger, Kevin Farkas
Digital media, website, podcasting: Kevin Farkas, Dave Holoweiko