The Little Beaver Historical Society has several museums, collections, exhibits, and physical artifacts representing local history of the Darlington area, northern Beaver County, as well as the region that includes western Pennsylvania, eastern Ohio, and northern West Virginia.  Here we present select museum "tour stops" that can be further explored by visiting LBHS.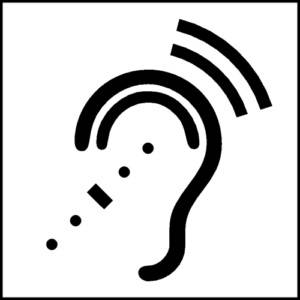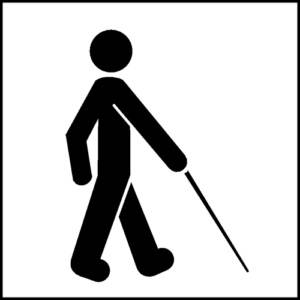 Hearing and Visually Impaired Accessible
This presentation has been specifically designed for those with hearing and visual impairments. It includes both audio and text.  Modifications to the volume and size of print of this page can be made through your computer's adaptive display settings. 
TOUR STOP: Downie Water Pump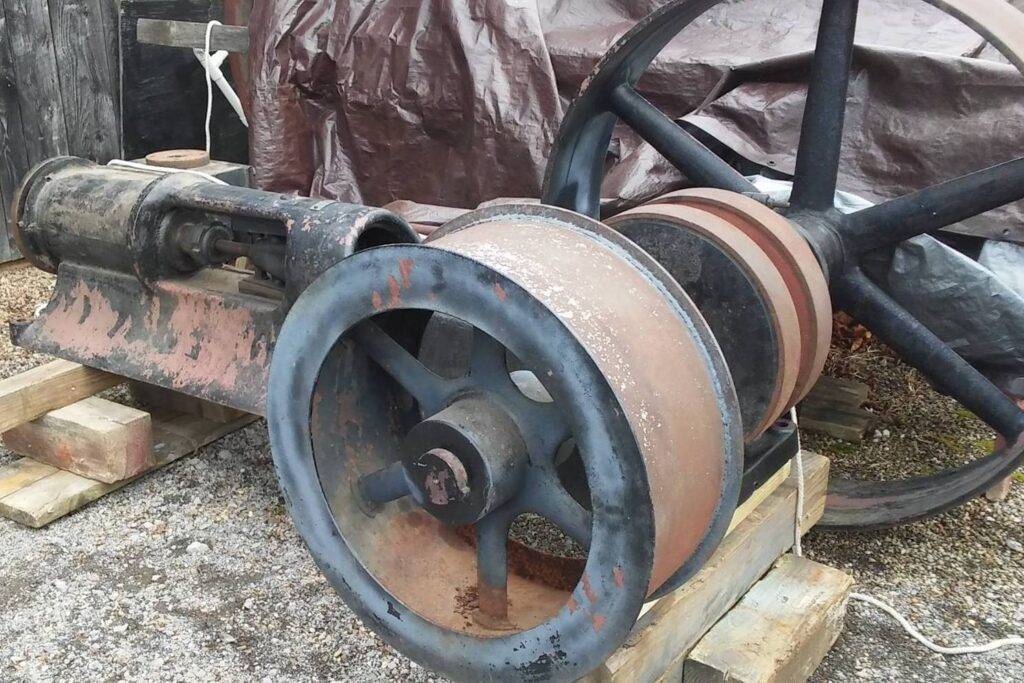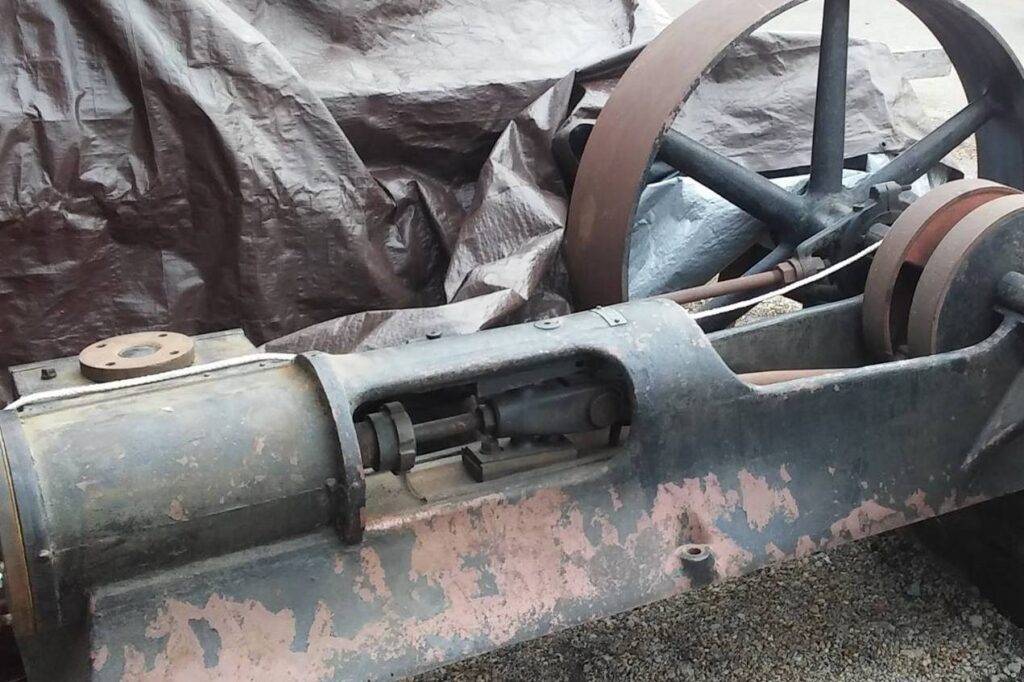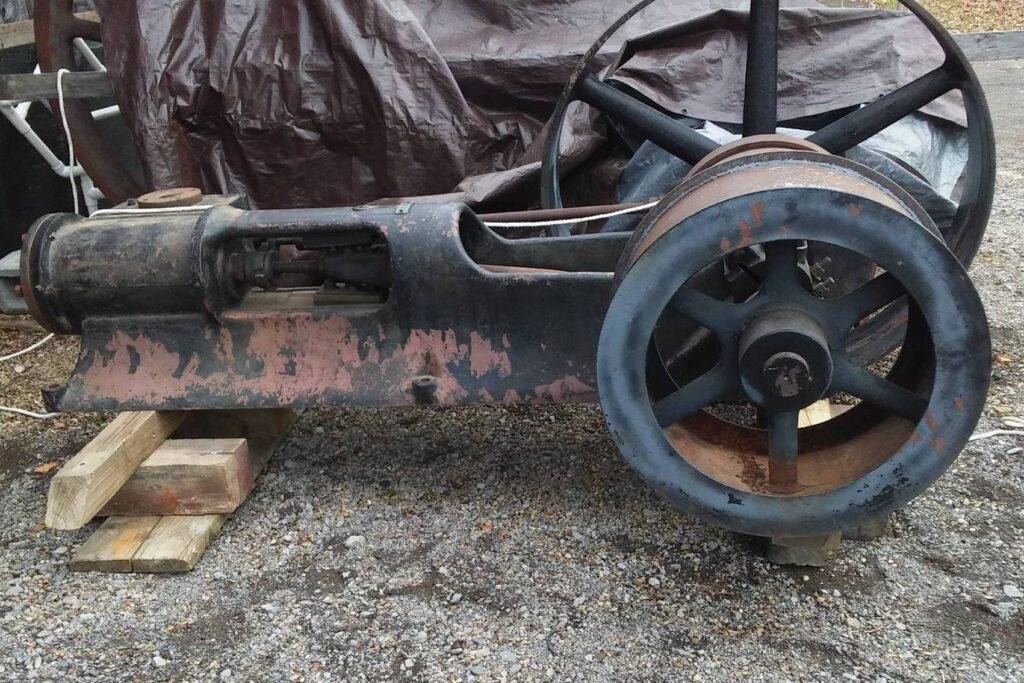 Listen Time: 1:45 minutes / Read Time: 1:16 minutes
Welcome to the Little Beaver Historical Society. This 1891 double stroke deep well pump you see before you was built by the Downey Pump Company of Downieville, Butler County. If the name sounds familiar throughout our museum, it's because the company was a subsidiary of the Keystone Drilling Company of Beaver Falls, owned by Robert and John Downey.
By 1907, the Downie brothers had moved their pump manufacturing business to Beaver Falls. It was located on Eighth Avenue where the Beaver Falls High School now sits.  Downie pumps were powered either by small steam engines or gas powered "hit and miss" engines. This machine is set up to run by a small steam engine, also built by the Keystone Driller Company. However, here at the museum we use compressed air to run our machinery, which is much cleaner and safer than steam.
An interesting fact about this pump is that it is double action. It moves water on both the upstroke and downstroke, making it nearly 30% more efficient than single stroke pumps.
This pump was owned and operated by the Pittsburgh Cut Flower Company of Valencia, Pennsylvania. It was used to water their greenhouses and fields located in Butler County. The company would then ship their fragile products to their retail flower shop in downtown Pittsburgh using a high speed electric streetcar operated by the Butler Shortline. When the flower company closed its greenhouses in 1990, the Downy water pump was no longer needed and sent to a metal scrapyard. Thankfully, an antique equipment collector rescued and refurbish the pump with the help of a generous grant from the late Nadine Bogner estate.  Our Industrial Museum then purchased the pump as part of our growing Keystone Drilling Machinery collection.
Thank you for visiting the Little Beaver Historical Society, where local history matters.
TOUR STOP: Keystone Model 3 Excavator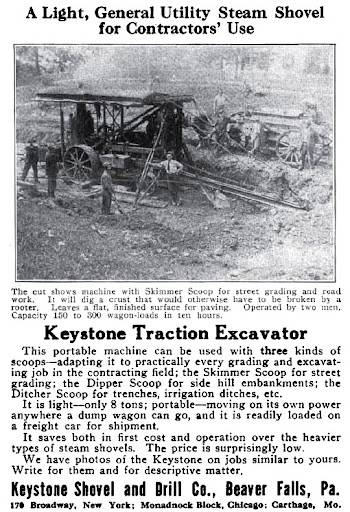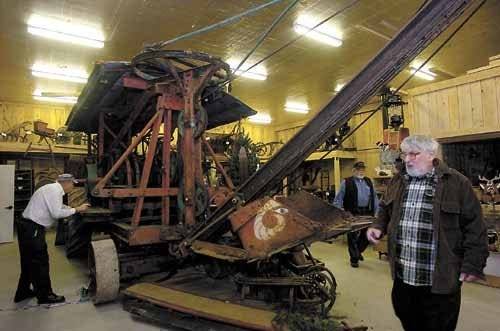 Listen Time: 1:54 minutes / Read Time: 1:26 minutes
The Keystone Driller Company revolutionized the American excavating industry when it began production of the nation's first steam driven shovels in 1912.
The Model 3 excavator before you was considered a light machine for grading roads, digging sewer lines and excavating foundations, all work that had previously been done by hand or using animal power.
Sean D. Watson, owner of this particular machine since 1996, tells us that his Model 3 was owned by a Washington County coal mining family since 1919. It was used for stripping coal from the earth surface until the late 1960s, then it was retired and restored. For many years this machine was the star attraction at antique equipment shows gathering immense interest and notoriety because it still works. As a matter of fact, this machine was actually driven to its current location in our museum. However, instead of steam power, our staff used compressed air to propel the machine and steer it into place.
This excavator weighs about 10 tons and measures 36 feet in length.  Its earth moving boom arm extends 16 feet. It has to drive speeds that allow the Model 3 to move it either one mile per hour or three miles per hour. Although slow or machine was versatile. It can be rigged with up to four earthmoving attachments, a skimmer scoop, dipper scoop, ditcher scoop and a clamshell bucket giving it the ability to move 250 to 500 cubic yards of material in 10 hours.
What did the Model 3 cost in 1915? The original price tag was $5,000. That's more than $121,000 today. What is the value of this world renowned example of Beaver County history? It's priceless.
Thank you for visiting the little beaver Historical Society, where local history matters.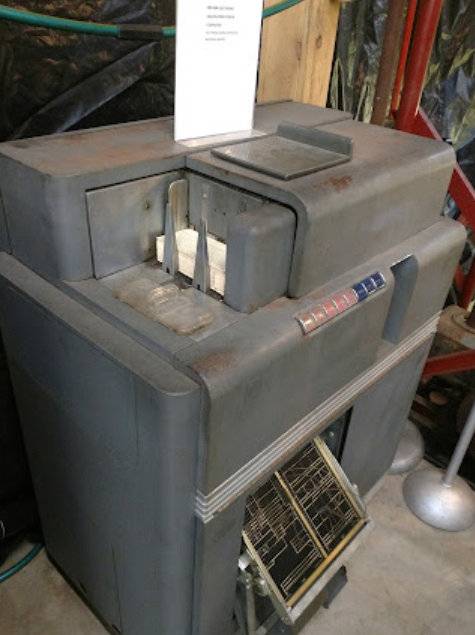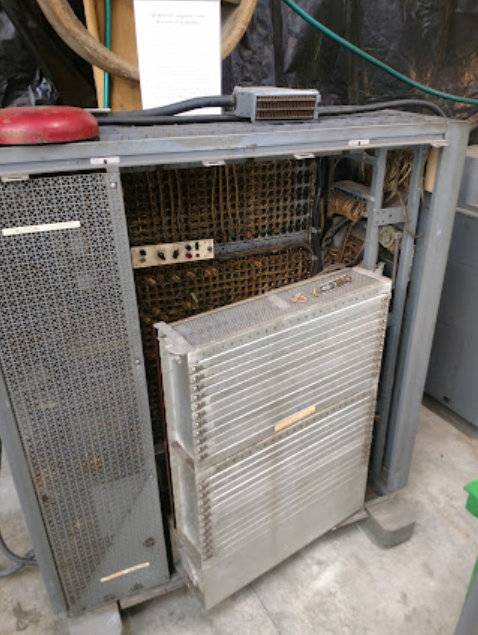 Listen Time: 1:58 minutes / Read Time: 1:35 minutes
What you see before you is the "IBM 604," a very rare example of an industrial computer built decades before the desktop office computer. This exhibit is one of only three units known to exist in the world.
The International Business Machine Corporation produced the IBM 604 between 1948 and 1952. IBM never sold these computers; instead, they only leased them to businesses, such as the St. Joe Lead Company here in Beaver County. Technically, the IBM 604 is known as a "control panel programmable electronic calculating punch." This machine only did 4 things: it added, subtracted, divided, and multiplied. It did these calculations with the use of paper punch cards fed into a special card reader.
You can see the large card reader apparatus next to the even larger vacuum tube calculating unit. To perform mathematical calculations, The IBM 604's electronic circuitry used 1,250 vacuum tubes. The glowing glass tubes generated so much extreme heat that the computers had to be installed over large grated vents in the floor that forced cooling air upwards through the units to keep them functioning.  The computer before you was actually used by the St. Joe Lead Company—later to become Horsehead Industries—located in Potter Township along the Ohio River. The site is now home to Shell Oil Company's ethylene processing plant.
The Shell Company discovered this particular computer as it was demolishing the old Horsehead industrial facility to make way for its new cracker plant. Thankfully, Shell recognized the historic significance of the computer and donated it to the Little Beaver Historical Society so that it could be preserved and displayed as part of the museum's mission educate the public about our local history.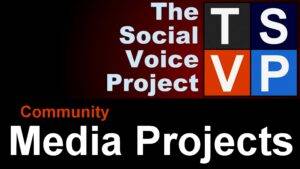 This digital media exhibit is produced by The Social Voice Project for the Little Beaver Historical Society.  Narration: Bryan Chemini