Podcast Companion Exhibit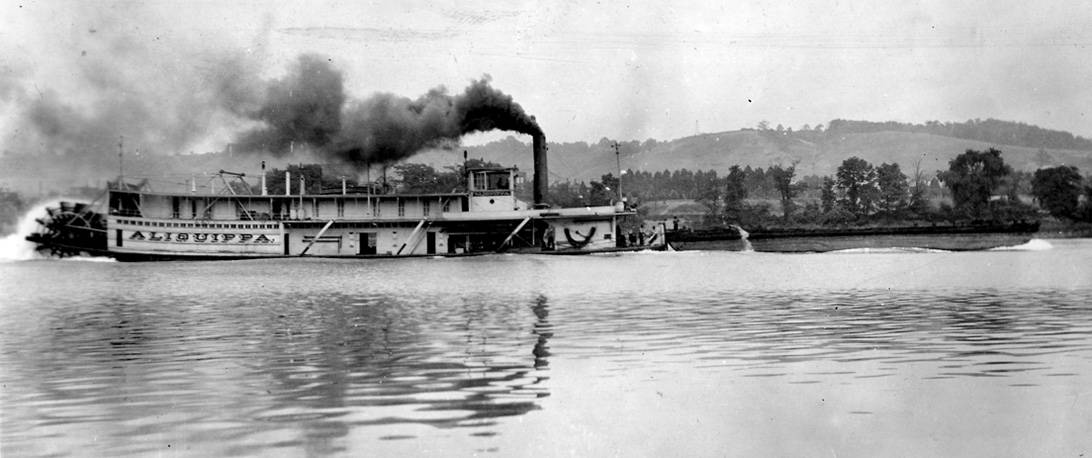 Towboat Aliquippa (1914 – 1952)
Sounds of things from the 1970s
Who's Listening to History?
Welcome to our online exhibit, Historic Sound: Industrial Beaver County.
In this innovative presentation, we explore the sounds of industry, which is generally defined as the processing of raw materials and the manufacturing of goods in factories, mills, or other such facilities. But here we also include agriculture and transportation as part of our complex of industrial activity.
We might even consider as important the sounds of "stuff" created by industry.  The brief sound montage presented here ("Sounds of things from the 1970s") is a sonic demonstration of things in use–ordinary sounds from daily life that we tend to take for granted until presented to us as part of the historical record of our material culture. We explore this topic a little more in our section, "Listening to History."
On our podcast we talk with Dr. Aaron Cowan, professor of history at Slippery Rock University, about the historical significance of sound, public history, and why local historians should capture and preserve our aural heritage.
In our "Soundscapes" room you will have a chance to hear examples of our industrial landscape–past and present.  Some of our sonic samples are a cacophony; swirling around you are loud and chaotic soundscapes of machinery in motion.  Listen to the tradesmen cutting, hammering, milling, and joining materials together.  In other sound clips, you will hear a work done in more bucolic settings, such as on the farm, in the fields, and along the rivers.
In "Listening to History," we discuss the nature and significance of historical sound. 
Our "Recording History" section will give you a technical sense of how soundscapes are recorded, and how you can become a local history recordist to help capture, preserve, and share the soundscapes of our lives.
And finally, our "Reading Room" is where you will find a wide range of resources for further research and study.
This exhibit and the Little Beaver Historical Society Podcast are productions of The Social Voice Project. We welcome factual corrections and meaningful clarifications regarding the content on this page.