Podcast Companion Exhibit
The One-Room School House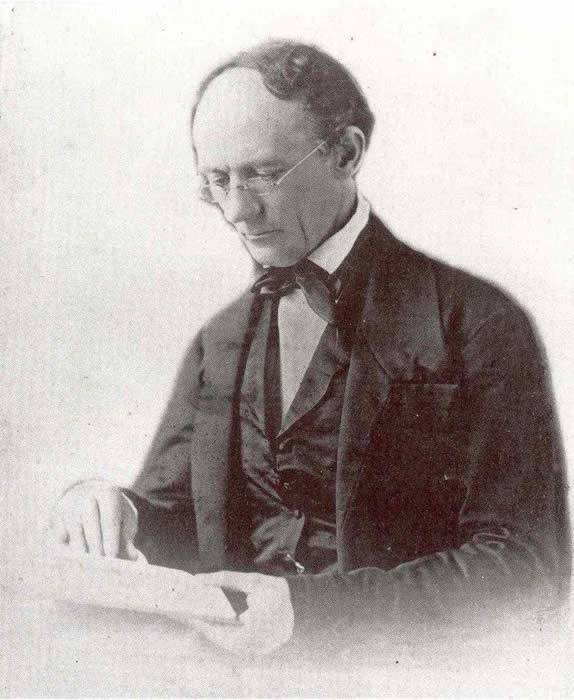 William Holmes McGuffey (1800 – 1873) was an early American educator who is best known for his McGuffey Reader series of elementary-level textbooks used world-wide between 1836 and 1960.
After attending several college oriented preparatory schools, including Greersburg Academy in Darlington, Pennsylvania, McGuffey served as a travelling teacher in one-room school houses throughout the frontier country of western Pennsylvania, eastern Ohio, and Kentucky. 
Thanks to William Holmes McGuffey, frontier America's literacy rate was the world's highest, producing four generations of American leadership in the arts, science, and engineering. In his much-loved series of "readers," McGuffey revolutionized education in America, merging basic principles with classic readings.
McGuffey, more than anyone, created a revolution by advocating access to basic education for everyone and writing a book that promoted common values.  His Readers gave hope to new immigrants struggling in an industrializing world and profoundly influenced business leaders like Henry Ford, George Westinghouse and H.J. Heinz.
~Quentin Skrabec, William McGuffey: Mentor to American Industry
Why does William H. McGuffey matter to Beaver County?
William H. McGuffey is one of the most influential figures not only in the history of American education, but also in the world history of literacy. But he also belongs to our local history, forever connected to the old Western frontier, Ohio Valley, Beaver County, and Darlington. It's wonderous to think about how life in early Beaver County and the education he got at The Old Stone Pile (our present day Greersburg Academy) factored into his life's accomplishments. 
Clarence Macartney writes in his 1936 book, Not far from Pittsburgh:
Here [at Greersburg Academy] McGuffey received from old Dr. Hughes an important part of his scholastic training. In a real sense the famous McGuffey readers go back not only to McGuffey, but to that fine old Presbyterian pastor and teacher, Thomas Hughes. (75-76)

 
In McGuffey and his readers : piety, morality, and education in nineteenth-century America, John H. Westerhoff contends that McGuffey's time in Darlington was remarkable and he carried a life-long appreciation for the time spent here under the learned care of Rev. Thomas Hughes:
While teaching at the University of Virginia later in his life, McGuffey used to talk of the academy and his teacher, Thomas Hughes. It seems that William earned his tuition of three dollars a year by acting as sexton at Hughes' church, and he earned his room and board, seventy-five cents a week, by performing chores at Hughes' home. For two years he lived with the Hugheses, ate bread and milk, worked, and studied on log seats at this primitive frontier school, which prepared youth for both college and the ministry. (33)
Understanding our local history provides us with an intellectual foundation for appreciating our shared past and heritage. We learn best from local history about the intimate details of the lives and experiences of those who came before us in "our neck of the woods." And local history gifts us psychological proximity to our historical hometown heroes (and sometimes villains). Their fame (or infamy)–struggles and triumphs–belong to us. William H. McGuffey, in our hearts, belongs to us.
More about McGuffey Readers
We welcome factual corrections and meaningful clarifications regarding the content on this page. Please contact us: website@LittleBeaverHistorical.org