Little Beaver Historical Society
STORIES FOR HISTORY SERIES
LBHS Podcast - Episode 20: Northern Beaver County Farming & Agriculture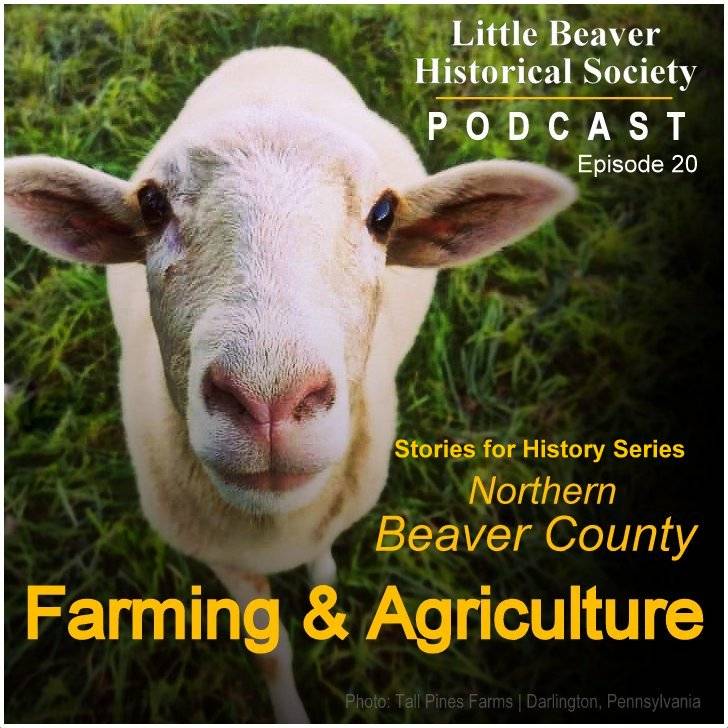 On episode 20 of the Little Beaver Historical Society Podcast, we talk with museum oral historian Beverly Young about interviewing three local farmers for our Stories for History online podcast companion exhibit: Northern Beaver County Farming & Agriculture. 
This episode was recorded May 3, 2023 in Darlington, Pennsylvania. Host: Kevin Farkas. Guest: Beverly Young. Audiography: Kevin Farkas. Music: Flourant Cupard ("Cripple Creek"), Jon Luc Hefferman ("Epoch"), TSVP ("Farm Sound Sample"). ©℗ Little Beaver Historical Society Podcast/The Social Voice Project. All rights reserved.
Farming & Agriculture Soundscapes
The Little Beaver Historical Society Podcast features historically significant stories, interviews, conversations, and news about the Little Beaver Historical Society and local history of northern Beaver County, Pennsylvania. 
Since 2017, the podcast has been produced by The Social Voice Project in cooperation with Little Beaver Historical Society.  It is part of TSVP's Local History Podcast Initiative–a community-based digital media project providing small to medium-sized local museums and historical societies with a web-based platform to enhance programming and outreach.