Oct
8
Sat
2022
The Pig Lady of Cannelton Fall Folklore Festival

@ New Galilee Fire Hall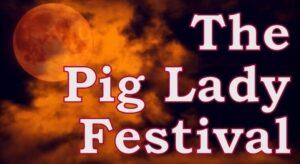 The Piglady of Cannelton Fall Folklore Festival
The annual Pig Lady Festival charity event was founded by Michael Kishbucher, Darlington native and
author of Legends & Lore of Little Beaver Creek. The first festival was held in 2019 in Darlington, Pa.
The family-friendly festival celebrates local folktales, legends, and lore.
Visit the 2021 Pig Lady Festival
While planning your trip to the Pig Lady Festival, stop by the Little Beaver Historical Society and explore the local history of northern Beaver County and surrounding region.